I close my eyes with the midnight cricket's song, lulled with the branches swinging in the breeze. I saw through the window an emptiness in the sky where the stars have turned away from the moon. Hidden in the darkness, the crickets stop their song and listen to the voice that calls me.
Something peeks through the branches and holds onto the trunk with its claws. That turns its gaze to the sky and climbs the tree with slow steps until disappears into the leaves.
Holding hands, we walk down the street of a colonial city darkened by an approaching storm. Without saying a word, we stroll through the quarry facades light with a warm bright. She smiles at me.
The road becomes narrow and the walls tighten each other until I can only move after her. At the end we reached a field of green hills and a tower in the center as a spear in the night light. Above the entrance is the symbol of an eye, and at each side large, wings with chains extend that jail the building.
"I have to go," she said releasing my hand.
"Let me go with you," I insist on following her, but she refuses.
She walks into the tower when I take her hand again. The thunder draws the clouds and breaks the sky; the rain falls in long heavy drops.
"I'll be back soon, I'm looking for you," she walks away separating herself from me, "wait for my message."
I sprinted to her and embrace her and rested my face on her shoulder.
"I need you; I love you."
Her body collapses in my arms, I called her holding her head. The gates of the tower open. From inside comes the voice that whispers in my ear from that distance.
Something is coming.
"What have you done!" I shouted, "why did you come?"
That something just stares at me in the rain.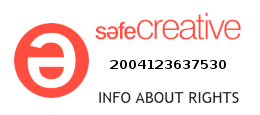 Please leave your comments if you like to contribute to improve the translation of this story. I'll be very greatful.