I feel restless, I stand up and go to the hall feeling that anxiety increase.
Soon my heart beats fast and my breathing shakes. Now I run down the hallway that stretches into infinity and swirls in the dark.
I reach a gate outlined by the light from beyond.
The girl stands up, I hit on the gate to get her attention, but she barely listens. She takes one step forward and slowly another, takes the next and the next, until she runs to the horizon and throws herself on the cliff with open arms. The gate opens at once, I rush to reach her, and I rise in the wind. I do not see her from above and fear the worst; my eyesight improves and I plummet to the precipice. My body trembles as I descend with speed. The girl shakes passed out in the air, I catch her with my claws and spread my wings. The girl wakes up, climbs onto my back and hugs my neck, leaning against me. Finally, we head to our destination.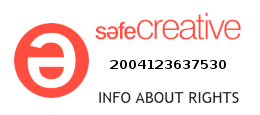 Please leave your comments if you like to contribute to improve the translation of this story. I'll be very greatful.