There is a lance-shaped tower on the moon, made of stone with symmetrical finishes connected at the tip of the arch. In the center is a rosette of violet and blue colors. The entrance is a cavity with engraved wooden gates guarded by two angels. Men, women, and children walk inside.
I find myself on a hill followed by a woman holding hands.
"I have to leave," I said staring at her trembling eyes.
Kiss my cheek and release my hand.
I go to the tower and gather with the walkers; she waits on the hill.
At the entrance, one angel blocks my way and stares at me. A third angel comes out.
"What do you want?" The voice echoed in the wind.
"I want to see him," I replied.
"Turn back!" said.
"Why should I move? I am image and likeness, more noble than you. Let me in!"
The angel moves aside and vanishes inside.
I climb the stairs where the cries and wails of the dark make me tremble. I feel exhausted and my sight is clouded, before everything was darkness, the third angel appears and takes me in arms. We float in the sky to the clouds that reveal the vault of the universe; I could distinguish three figures of radiant warmth. My body burns in flames until it scatters in flakes of dust.
"Dust you are and dust you will be," said.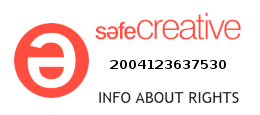 Please leave your comments if you like to contribute to improve the translation of this story. I'll be very greatful.