I scream calling someone, but I don't see who.
«I am alone…"
No one comes to the fox valley.
I walk down the hill dappled with flowers, waves of wind shake them and release their fragrances.
I'm immersed in a mist.
Exhausted and crestfallen I glance up at the avenue. There is a tree with wide branches that cross the street and give shade at the bus stop where I am.
The bus stops with the screeching of the brakes and the vibration of its sheet; compressed air hisses, and the door opens. I pay the fare and walk the path that glows in the light from the windows; each golden line inhales away the brightness of the seats and breathes gently, returning the intensity of its beam. All except the one with the woman in the black swan-neck sweater.
"It's her!"
She is with her gaze left in the void; I approach her looking for her green eyes, but she refuses to look at me. Sitting next to her I hold his hands.
"I miss you," she said.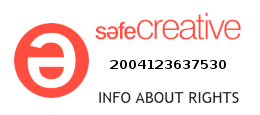 Please leave your comments if you like to contribute to improve the translation of this story. I'll be very greatful.