My brothers swim in the sea while I am sitting on the sand accompanied by my dogs, my father drinks a beer and helps my mother prepare the ceviche.
I go in the sea until I cross the waves blast away from my brothers and I dive into the depths. I rest lying in the water and look the seagulls pass by in the sky. I swim to shore but I can't get out, I'm trapped in the current and a wave rises behind me. I struggle to escape it, I call my brothers who play on the shore; I scream to my parents, but they continue preparing the food. My mother calls them to eat but she never called me; only my dogs see me. The wave breaks pulling me into the sea and rolls me inside. I fall on the beach; I try to get up and as soon as I recover the wave falls on me and pulls me into it. And I never went back to shore.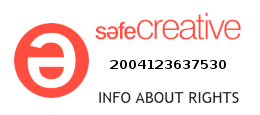 Please leave your comments if you like to contribute to improve the translation of this story. I'll be very greatful.